What are the best WooCommerce plugins for WordPress? That's a question everyone asks while starting his/her online store.
I looked for some of the best plugins and I came across 5 plugins that I think are essential for your Woo-Commerce websites.
Beeketing(Sales Pop)
Beeketing is a plugin that basically allows those little sales notifications in case someone bought item.
Read- How to use Twitter effectively for marketing: Twitter Tips
I'm sure, you have seen a lot of websites that use this feature.
It tells your visitors to go purchase it now what other visitor has recently bought.
The great part about this plugin is that it's free, it's easy to use. And you can encourage a new product.
You know people when they see a product that everyone's buying it. oh my god! go buy it too.
It's more of like a social psychology plugin. It's very interesting and I highly recommend to get it.
AfterShip – WooCommerce Plugins
Basically what it does is that you can input tracking information on products so your customers can actually track the products instead of them contacting you.
Let's be honest you don't want your customers to contact you, you just want to give them their products, take the money and get out right.
Read- Twitter Followers Free: Know How can You achieve It
So by having the tracking information, they won't need to have the need to contact you so it's a great way to kind of reassure your customers that your products, their products are on their way.
WooCommerce Product Addon
Have you ever wanted to add something extra to your products like gift wrapping or or a logo or anything like that.
The WooCommerce Product Addons does that feature sowhat it does is say, a product is of $70 but if you want it to be elegantly gift-wrapped, you'll be charged another $10.
The great part is that it syncs with through WooCommerce and it'll update the prices so you can be sure that it's charging to correct them out.
WooCommerce Dynamic Pricing Plugin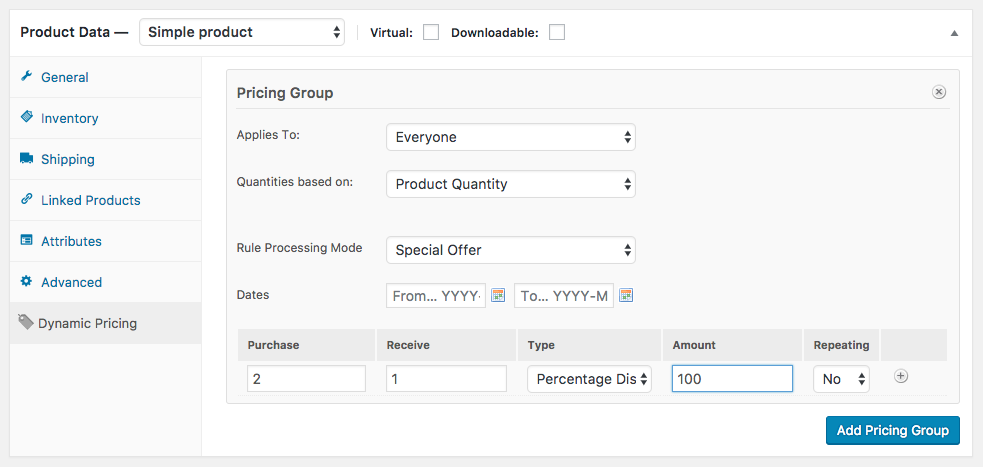 Next is the WooCommerce Dynamic Pricing Plugin.
Read- How to Make Money From Instagram!
What it does is let's say, somebody have your heard that thing from like JC Penney's where they say you buy two, you get one free or you buy one and get 50% off or you buy this and you get that.
That is exactly what the WooCommerce dynamic pricing plugin does.
So if you want to add some sort of functionality of discount or some sort of buy-one-get-one-free kind of thing, this plugin is the way to go.
WooCommerce MultiStep Checkout Wizard
Next is the WooCommerce Multi Step Checkout Wizard.
I'm gonna be very honest with you the checkout process canbe a little messy but with this righthere it makes it like super user friendly and it integrates with your theme and WooCommerce.
As the name suggest, this WooCoommerce plugin helps to integrate a checkout wizard for users convenience.
Super Socializer Plugin
Super Socializer Plugin is a free plugin. Now what this does is that it enables login through social media websites.
Read- 5 Excellent Marketing Tools to Promote Your Business
What it does is, lets say, someone wants to login with Twitter, let's say well! someone wants to login with Facebook, it enables that on your website.
So, this is my list of top 6 WooCommerce Plugins to use in 2019 for your marketing and sales.