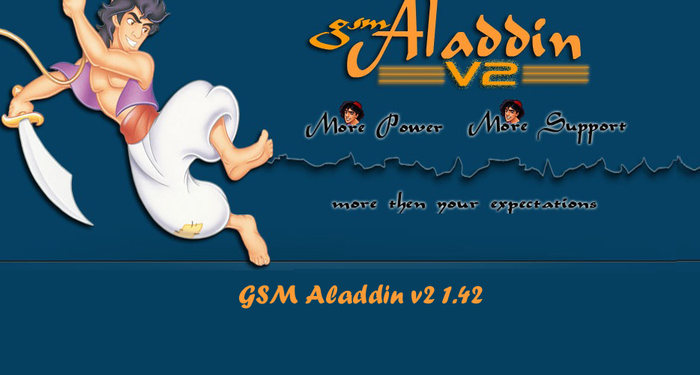 Well, many users need to perform some tasks on their smartphones. This includes device reset, FRP bypass, bootloader unlocking, device rooting, device format, and more. Well, there are definitely some apps that can perform these tasks. But is there an app that does all of this alone? Well, the answer is yes.
There are tools that can perform all these tasks. This wonderful tool is called GSM Aladdin. The app was developed by InfinityBox. GSM Aladdin is a pretty great tool that allows you to read network codes, pattern codes, remove route access, restore route acres, and more. You can also change patterns and locks to delete them. Isn't it terrible?
The process of firmware rooting and flushing is a very tedious and hectic job. You need to perform many tasks, such as unlocking the bootloader and setting up your device and PC environment. These processes make all these things seem a little dangerous.
This is when people started thinking the same way as in a single app, whether they could easily root the device, unlock the bootloader and flash the firmware. This seems to have come to mind for the developerwho developed GSM Aladdin. So what is GSM Aladdin? What is it meant to do? How to use it? In today's article, We discussed all the little things you need to know about gsm aladdin tools.
GSM Aladdin Tool V2.1.42:
The GSM Aladdin Tool is a tool for Medialaddintek devices that can perform several tasks on the device. You can also resolve key issues such as imei repair, device unlocking, and password clearing. You can easily fix invalid or null IMEI problems. You can also use this tool to perform many flashing tasks on your phone.
This tool runs only on Windows systems. However, this tool only works on Mediatek devices and not on other devices. You can also unlock the networking capabilities of the device to support all carriers. The app is compatible with all versions of Windows.
GSM Aladdin Features:
flash a brick phone or a dead phone to fix them
Unlock device protection
Reset and format
Unlock
Reading lock patterns and data
Repairi IMEI
IMEI write support at Nougat
MT6795 IMEI Support
Easy to read and write speed
Remove or bypass FRP protection
Reset Face Lock
Enable language
Reading and writing EMMC pattern code
Repairing Wi-Fi Modules
Fixed download mode
Securely format your device
GSM Aladdin v2 – Supported Boxes
Super Doctor
MTK Box
UCT Box
Avatar Box
GPG Dragon Box
Hyper Box
Well, GSM Aladdin comes with many features that are already listed above. However, the latest GSM Aladdin Tool comes with some other new features and cool features. Here are some of the useful features of GSM A ALaddin V2laddin 1.42:
What's new in GSM Aladdin V2.1.42:
MTK IMEI features have been improved with better repair tools and metamode has been introduced.
HelioX20 introduced to support IMEI capabilities.
Contains read/write functions that have reset codes enabled.
The latest version adds support for the new phone book as a whole new feature.
GSM Aladdin works with most supported dongle. There is also a unique dongle that you can purchase. But today, you can download the latest GSM Aladdin tool and use it without having to buy a dongle. GSM Aladdin also comes with some box support.
Download GSM A Vladdin V2.1.42.
Gsm A can be easily downloaded and installed on a WindowsLaddin PC or laptop. It is a very simple and easy to use application. The latest version of GSM Aladdin can be downloaded from the link below. Before proceeding with the installation, be aware of the following:
You must disable anti-virus before you can install the tool.
The tool should only be installed in the C directory.
After you have reviewed all of the above, continue with the installation.
Download Now-[GSM Aladdin Tool V2.1.42]
After downloading the zip file from the link above, you can continue with the installation.
Unzip the downloaded GSM Aladdin zip file. Use .exe to find the setup file in the GSM Aladdin extract folder.
Run the setup file. Continue with the installation, just like any other normal application. That's it, Voira!
Gsm Aladdin is now installed and available on the system. Let's get started with this wonderful tool. Enjoy Peep!!
Stay tuned for future updates to the latest GSM Aladdin tools. Also please share this article with all the people who were waiting for this wonderful application.